What is Garage Sale Trail?
Powered by around 150 local councils,
Garage Sale Trail
is a year long waste education and community building program which includes one big weekend of garage sales that promotes reuse and waste minimisation on Saturday 20th and Sunday 21st October 2018.
Membership of the Garage Sale Trail program also means councils get
access to:
12 months of ready-made waste education resources to use in council channels
Four online masterclasses hosted by thought leaders from local government, community building and behaviour change
A bi-monthly newsletter sharing the latest and greatest developments in waste, sustainability and community building
Access to a network of council peers across the country
When is it?
​Councils involved in Garage Sale Trail get benefits throughout the year, with waste education and community engagement resources provided from June 2018 onwards. The highlight of the year is the big community building weekend of garage sales which takes place on Saturday 20th and Sunday 21st October 2018 and follows a three-month communications campaign. Registrations for the weekend of garage sales open to the public at www.garagesaletrail.com.au in August.
How many councils are involved?
In 2017, approximately 150 councils from every State and Territory were involved in the program. 55% of participating councils were regional and over 80% have been involved in the program for three years or more. Garage Sale Trail is also supported by State, Territory and Federal Government.
Why get involved?
84% of partner councils tell us that the program helps them to meet their strategic objectives, particularly around waste and community building. 71% of partner councils agree that the program improves waste education in the community and 64% tell us that Garage Sale Trail builds a stronger sense of community.
Find out more about the following benefits:
There are other benefits, too. Councils use the program to promote services like their tip shops and libraries and it brings different departments together at council, promoting cross team working and helping to build a stronger working culture.
​What does my council get if we sign up for Garage Sale Trail?
Councils participating in Garage Sale Trail get unlimited access to the program for their residents. As many households, schools, community groups and local businesses can register a garage sale for free at www.garagesaletrail.com.au on Saturday 20th October, Sunday 21st October or both!
Garage Sale Trail manages the community of sellers and shoppers in your area and coordinates a three-month media and marketing campaign to get people involved.
Councils also receive:
A council branded campaign toolkit with localised media, marketing and community engagement resources to promote the program locally
Twelve months of ready-made waste education resources to use in council channels and encourage more members of the community to reuse and recycle what they no longer want
Access to four online masterclasses with thought leaders from local government, community building and behaviour change
Real time data and post event reporting to enable you to evaluate the success of the program in your area
Support implementing the program from a dedicated Garage Sale Trail Council Manager for your State / Territory
Access to a network of council peers around the country via a private LinkedIn group
Council promotion on the Garage Sale Trail website and through our social channels
​How much time does it take to the deliver the program at council?
Councils that participated in 2017 tell us that it takes an average of two and a half hours a week to deliver the program for the duration of the campaign (August – October).
Our approach is to provide you with the tools you need to deliver the program locally in the most efficient and effective way, reducing the time you spend on getting the community engaged. As a participating council you'll get access to ready-made, council branded materials from media releases to social media tiles and community engagement resources. These resources come together with a promotional calendar with suggested timings for all your community engagement, media and marketing activities.
What's more, Garage Sale Trail is all about enabling and empowering the community to do the work.
Sellers are provided all the resources they need to host a successful sale by Garage Sale Trail.
What does the community think?
Residents right across Australia tell us they love the program and unanimously support their council's involvement. This makes it a great
community engagement
program as well as a good way to
generate positive media
for your council.
In 2017, 84% of participants supported their council's investment in the program and 89% said they would do it again!
How will I know if the program has been successful in my community?
Garage Sale Trail conducts an online survey which is completed by an average of 30% of sellers. The survey provides insights on why people participate, what they think about the program and how their behaviours and attitudes to waste and the community is affected by taking part.

Survey results together with media and marketing monitoring is provided to each partner council so you can evaluate the effectiveness of the program and present back to the wider team on the impacts.
​Can residents participate in Garage Sale Trail if the council is not on board?
Access to the program is significantly restricted in areas where the council is not involved. A maximum of only ten individual household garage sales can be registered through the Garage Sale Trail website and non-participating councils receive no access to Garage Sale Trail's promotional and waste educational materials.

​What does it cost for a council to be involved?
Councils participating in Garage Sale Trail get access to a multi-million dollar program at a fraction of the cost and they get benefits throughout the year.
To ensure the program is accessible to councils both large and small, participation costs are scaled based on the size of the council's population. Councils pay between $1,500 and $15,000 and prices are lower for those councils signing up for three or four years. This reflects the reduction in set up costs and ensures councils get maximum benefit from the program.
Get in touch
for a quote.
​How does my council sign up to participate?
You can
sign up now
online or
contact us
for more information. Once you're signed up, we'll be in touch to find out more about what you hope to achieve through the program so we can tailor the ways we support you and provide the relevant materials to get you started. Council registrations close on 31 May 2018.
Powered by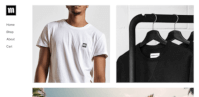 Create your own unique website with customizable templates.